Resources…Ideas…My Virtual File Cabinet…
BookItLookIts, Scripture Pictures & Flash Cards (Verses, Books, Before & After)
Of course, BookItLookIts and Scripture Pictures are my #1 Resource and original ideas (you can read their history and who named them here)
---
My BASIC & Favorite Go-To Resources, also known as "What I Recommend to new Bible Drill Leaders"
BookItLookIts & Scripture Pictures, AND LifeWay's Bible Drill Competition Guide——(digital version available)——these combined can be an easy and complete program!
Although it is fun and inspiring, it can be overwhelming to look through Pinterest, and then I regret spending all my time pinning all these great ideas and still don't have a "lesson plan" for this week, or maybe even tonight! I also have yet to comprehend why LifeWay and the state conventions advertise the Bible Skills, Drills, & Thrills Guide (BSD&T), but not the amazing, awesome, wonderful, condensed, most-helpful in a pinch, idea book, Bible Drill Competition Guide, also sold at LifeWay, and for less than half the price of one cycle of the BSD&T Leader's Guide!
I am in the "Bible Drill trenches". I teach Bible Drill to all three age levels in my home church. And I talk to others like me, and I've lost count over the years of the number of Bible Drill leaders who have told me that BSD&T is not that helpful…specifically when you have a limited amount of time to thoroughly train children how to drill and actually focus on the verses. (Now in all honesty, I own a copy of each BSD&T guide, and I recommend it to our 1st-3rd grade class to select from its MANY sections and activities.)
However, a typical Bible Drill session for me includes focusing on 2 verses per week by doing games/activities to learn the verses and add the matching 2 verse designs to the student's BookItLookIt so they can review the verses later by mentally matching the verse, color and graphic to help them recall it and use the hands-on designs to practice by themselves. (It's a whole lot more colorful, fun, AND effective, than looking at a card!) We will add in other key passages/youth doctrines, books and drill practice, etc. but I prepare my BookItLookIt materials in the beginning of the season, so weekly I just need to add some fun ways to learn the verses—and this is where the Bible Drill Competition Guide comes in handy, even for my youth and high school planning although it is written for children.
The Guide is better organized and much easier to find what you need than the BSD&T. I can quickly thumb through the ideas, and although they line up with children's verses, many of them can be used with any verse. They have review games, key passage teaching helps all on one page per passage, and more. You can always add your running list of Pinterest or oft-used ideas on extra pages since it is a three-ring binder. Ok, so I get nothing for advertising the Guide, except the satisfaction that YOU will be happy I recommended it, and pair it with the Designer Bible Drill materials, and YOU will have an awesome DESIGNER Bible Drill program with happy kids memorizing The Word!   Download BookItLookIts Now
---
PUPPETS!  Who doesn't love Puppets?  Designer Bible Drill has partnered with author and songwriter Allan Hubbard to provide easy access to download his FREE puppet scripts and Bible verse memory songs originally developed for his church's Bible Drill program. Designer Bible Drill has organized the scripts and songs into the matching Red, Blue and Green Children's Cycles. Scroll to the end of our Product page here to download.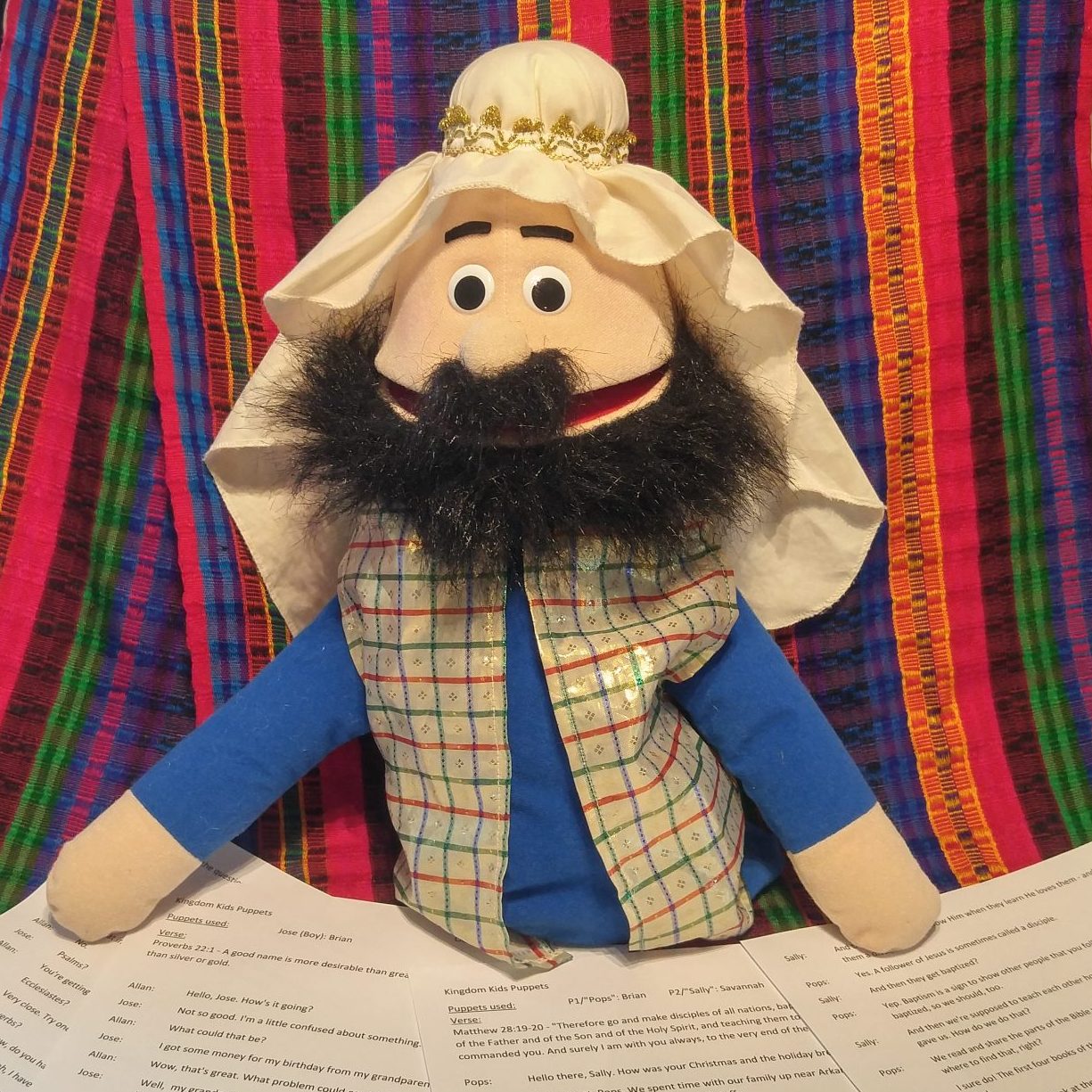 ---
Summer Bible Read-A-Thon resources have been temporarily removed from our website. If you want information on this original program from Designer Bible Drill, send email to Designer4Him@DesignerBibleDrill.com
---
Check back to see what is added…Submit your unique ideas to share with others!
Questions? Contact Designer4Him@DesignerBibleDrill.com